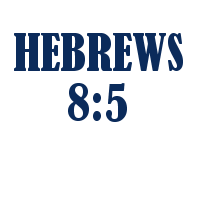 The Bible reveals discord and division to be sinful. When the Corinthians showed themselves to be divided, Paul wrote, "for you are still carnal. For where there are envy, strife, and divisions among you, are you not carnal and behaving like mere men?" (1 Corinthians 3:3).
There are two ways to avoid discord. The first is commonly practiced by religious groups today. It is through compromise, setting aside doctrinal disagreements in order to get along. This is a tenet of those denominations that count themselves part of the ecumenical movement, a movement dedicated to "universal Christian unity" based on an acceptance of diverse beliefs and practices.
The second way is the Biblical philosophy of unity, based on mutual acceptance of the divine standard, the truth of God's word. This way is identified clearly in Jesus' prayer to God, recorded in John 17:20-21, "I do not pray for these alone, but also for those who will believe in Me through their word; that they all may be one, as You, Father, are in Me, and I in You; that they also may be one in Us, that the world may believe that You sent Me." Our unity must mirror the unity of Jesus and His Father. Jesus stated clearly in John 5:30, "I can of Myself do nothing. As I hear, I judge; and My judgment is righteous, because I do not seek My own will but the will of the Father who sent Me."
As Paul wrote to the Corinthians, "Now I plead with you, brethren, by the name of our Lord Jesus Christ, that you all speak the same thing, and that there be no divisions among you, but that you be perfectly joined together in the same mind and in the same judgment" (1:10). This unity in speech, thought and judgment can come only when all agree with and submit to the will of God.
To see The Patternists Page on Facebook, click here, and Like!