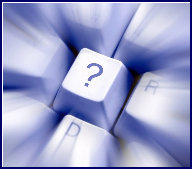 This class took place from April 4, 2012 until the present, each Wednesday evening at the West Side congregation.  The material was authored by Jeff Smith, and adapted in form for the West Side study.  In its original form, the material consisted of two booklets which can be obtained and utilized by going to the following link:
* Electronic Gospel Bible Class Booklets
The two titles to look for:
FAQ, Volume 1
FAQ, Volume 2
In the form utilized at West Side, materials include individual handouts of each lesson; a teacher's copy of each lesson containing the answers to the discussion questions; a PPT file that covers the entire series of 24 lessons; a cover sheet; and the audio of each class.
FAQ's Powerpoint File (Note:  The file will be updated week by week until the entire 24 lessons in the series are included)
FAQ's Cover Sheet (The file is a Miscrosoft Publisher (.pub) file)
Lesson 1 – What must I do to be saved?
Lesson 2 – Who is Jesus Christ?
Lesson 3 – When was the church of Christ established?
Lesson 4 – Is salvation by faith?
Lesson 5 – What is truth?
Lesson 6 – Where's the organ?
Lesson 7 – When will the kingdom come?
Lesson 8 – Do you believe in miracles?
Lesson 9 – Should I tithe or not?
Lesson 10 – What happened to Christian  holidays?
Lesson 11 – Are there church of Christ apostles?
Lesson 12 – Is Genesis 1 true?
Lesson 13 – What is faith?
Lesson 14 – What is a gospel meeting?
Lesson 15 – Is the resurrection real?
Lesson 16 – What is our benevolent role?
Lesson 17 – Why are there no women preachers?
Lesson 18 – What about abortion, euthanasia and capital punishment?
Lesson 19 – Do you believe in the Old Testament?
Lesson 20 – Why not call him Reverend?
Lesson 21 – What is the difference between a pastor and a preacher?
Lesson 22 – Protestant, Catholic or Jew?
Lesson 23 – Why do the righteous suffer?
Series Completed (December 25, 2013)