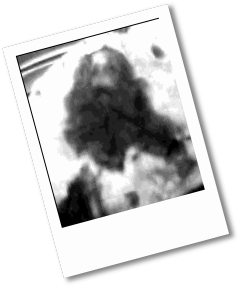 Hundreds of Christian pilgrims and other curious onlookers have been making their way to a church in Bangalore in India to see a chapati which has the image of Christ burnt into it.
The chapati – a loaf of unleavened bread – is one of dozens that Shella Anthony bakes in her oven in Bangalore every day. But this one she thought was different.
Burnt into it was what looked like the image of the face of Jesus Christ.
Shella Anthony took the loaf to a local church and word spread like wildfire.
Church officials say nearly 20,000 Christians have already visited the Renewal Retreat Centre to pay homage in front of the chapati, which has now been mounted in a glass case, and to offer prayers.
Father Jacob George of the Renewal Retreat Centre is convinced it is a miracle.
Mixed feelings
"We believe in miracles. Devotees are feeling blessed on witnessing it," he said.
Pilgrims have come from Bangalore and surrounding towns and villages, and it is not just Christians who have made the odyssey.
"Christians are coming here out of devotion, the others are coming out of curiosity," said Anil Philip.
BBC Delhi correspondent Adam Mynott says that while some believe it to be a miracle others have ridiculed the apparition as a load of eyewash.
BBC News, November 16, 2002
Analysis:
I just wanted everyone to see the type of superstition that Bobby Holmes and I will be facing in our trip to India in November.
Of course, such superstition is not uncommon in backward societies, especially those where the Catholic church has a strong presence. We are hopeful that the naïveté of these people will make them responsive to the truth of the gospel. The challenge will then be to inoculate them against the religious error that can be so persuasive to the weak.
"That we should no longer be children, tossed to and fro and carried about with every wind of doctrine, by the trickery of men, in the cunning craftiness of deceitful plotting, but, speaking the truth in love, may grow up in all things into Him who is the head; Christ" (Ephesians 4:14-15).