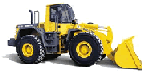 James 1:13-16
Quite often people blame God for things He has not done. This is certainly so in the realm of temptation. As our text indicates, when we are tempted, it is not God's fault.
God is perfect. Perfect in His righteousness and perfect in His love for man. As such, it is impossible for Him to contribute to the sin of man.
When a man sins he alone is at fault. Though there may be causal factors, (e.g. the enticements placed before him by Satan and his minions), the fault is his.
As the text states, a man sins when he is "drawn away by his own desires."
When we sin, we can not say that we are not responsible. It is not God's fault, and the devil did not "make us do it." It is not the fault of our mother or our father (cf. Ezekiel 18:20).
It is our own fault, and the consequences are dire: "when desire has conceived, it gives birth to sin; and sin, when it is full-grown, brings forth death" (vs. 15).