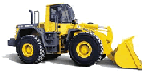 3 John 1-4
Some of the greetings in the epistles of the New Testament are wonderful expressions of praise to the faithful. This is a grand example of such a commendation.
Gaius was an exceptional Christian. John's words were not false flattery. These are inspired words, and Gaius here received praise from the Holy Spirit.
What was Gaius commended for? He walked in truth! Where many today put little emphasis on the truth of God, Gaius was notable because of his allegiance to it. As John said, "I have no greater joy than to hear that my children walk in truth" (vs. 4).
Here is the key. Gaius not only familiarized himself with God's truth, but he walked in it. He was obedient to it. He lived his life by it. "But he who looks into the perfect law of liberty and continues in it, and is not a forgetful hearer but a doer of the work, this one will be blessed in what he does" (James 1:25).