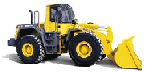 In the first portion of his letter to the Galatians, Paul emphasized that his apostleship was authorized by God. He asserts the fact in verse 1, and argues the assertion in verses 11-17.
When a careful study is made of Paul's actions from the time of his conversion, his claims are corroborated. After Paul was converted, as recorded by the historian Luke in Acts 9, he immediately began to preach the gospel of Christ in the synagogues (cf. Acts 9:20). Though the book of Acts does not record the trip to Arabia, it does note that "many days were past" (9:23), and emphasized the preaching done in Damascus. So, as Paul wrote, he did not "immediately confer with flesh and blood, nor did I go up to Jerusalem to those who were apostles before me; but I went to Arabia, and returned again to Damascus" (vs. 16-17).
Why is this significant? First, Paul did not need the apostle's blessing to begin or accomplish his ministry. The charge he obtained was directly from the Lord (cf. Acts 22:15). Second, the message he preached was not of his own devising, but was revealed to him by the Holy Spirit (cf. Acts 9:15,17; 22:14, Galatians 1:11-12).