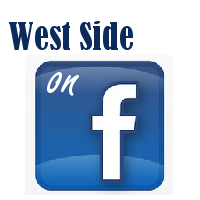 We are saved by God's grace. The term "grace" is properly understood as an undeserved gift. In other words, if any of us obtain salvation, it will not be because we earned it, but because God chose to extend to us that wonderful gift. "For by grace you have been saved through faith, and that not of yourselves; it is the gift of God, not of works, lest anyone should boast" (Ephesians 2:8-9).
Accepting that, we ask the following two questions:
Does God choose to save everyone? The Biblical answer is no. Some will be saved, and some will be lost. In the day of judgment, some will go to hell, and be separated from God for eternity! (cf. Galatians 5:19-21; Revelation 21:8; among many others).
Who does God choose to save? Is His choice arbitrary? Is it made regardless of the behavior of man? The Biblical answer is again, no! Consider Hebrews 5:9, concerning the sacrifice of the Lord, "And having been perfected, He became the author of eternal salvation to all who obey Him."
We can't earn our salvation. But, the Bible clearly says that God chooses to extend the undeserved gift of grace only to the obedient.
Click below to…