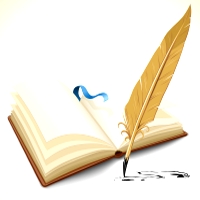 On Wednesday a family friend passed from this life to his reward. His name is Jay Bowman, and I have known him since I was 9 years old. Jay came to preach for the small Westridge congregation in Odessa where my family and I had recently started to attend.
A number of years ago, Jay contracted Parkinson's disease, and over the last several years his health had declined. He broke a hip a month ago, and from that point deteriorated rapidly. He was buried in Lubbock yesterday.
You probably have heard of his brother Dee Bowman. Dee holds lots of meetings, and is well known as a charismatic and interesting speaker. Jay was not as well known, but labored faithfully for congregations in Odessa, Abilene and Midland, TX before retiring. His Parkinson's affected his voice, and made it difficult to preach full time.
Jay, and his wife Glenda were greatly respected and loved by many, including my family. Jay was a very quiet and unpretentious man. He was a true scholar, one of the preeminent Greek scholars in the brotherhood. He was a capable speaker, though almost an opposite in style to his brother. Most of all, he personified what it means to be a Christian man. He was kind, compassionate and good. I have often said that his example served as a primary motivation for me to become a preacher. He will be missed.
His wife Glenda, son Philip, and Philip's wife and kids, live in the Lubbock area. I would appreciate your saying a prayer for the family at their great loss.