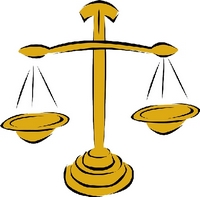 God is eminently fair. He is both merciful and just. As we acknowledge our salvation is dependent upon His grace, extended in His Son Jesus, we must also note that He rightly requires obedience on our part. That is His right, and it is fair of Him to demand our allegiance.
When rebellious Israel proclaimed God to be unfair in His dealing with them, He replied clearly:
"'Therefore I will judge you, O house of Israel, every one according to his ways,' says the Lord God. 'Repent, and turn from all your transgressions, so that iniquity will not be your ruin. Cast away from you all the transgressions which you have committed, and get yourselves a new heart and a new spirit. For why should you die, O house of Israel? For I have no pleasure in the death of one who dies,' says the Lord God. 'Therefore turn and live!'" (Ezekiel 18:30-32).
While God does not enjoy condemning men, He is fair! Those who do not turn from their iniquity (repent) will be condemned for their sins. We must get a "new heart and a new spirit." For us, that means being born again! (cf. John 3:3-5).
Fairness goes both ways. God is fair in rewarding those who practice righteousness. He is pleased to grant the godly eternal life. And yet, though it saddens Him, it is fair of Him to condemn the ungodly to eternal death.