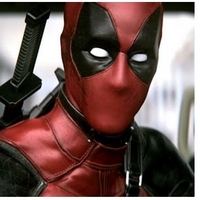 There are many moral issues that have cropped up in the news this past week. Some of these concern the politics of our day, but one in particular is certainly appropriate for this space.
Many younger Christians thoroughly enjoy superhero comic books, and lately, the movies that are being adapted from the material. CGI and other sophisticated special effects make for a much more believable Superman and Batman than cinematic treatments of previous decades.
Marvel has been especially successful in bringing superheroes to the big screen. Characters such as Captain America, Iron Man, Spider Man, the Hulk and Thor have captured the imagination of a new generation, and made hundreds of millions of dollars for the Marvel company.
On Friday, another superhero treatment was given its theatrical release. This movie introduced Deadpool into the Marvel milieu. Here is a quote from an official blurb promoting the movie:
Wade Wilson (Ryan Reynolds) is a former Special Forces operative who now works as a mercenary. His world comes crashing down when the evil Ajax (Ed Skrein) tortures, disfigures and transforms him into Deadpool. The rogue experiment leaves Deadpool with accelerated healing powers and a twisted sense of humor.
The difference between this movie and other Marvel Universe movies is rather dramatic. While the other movies were more family oriented, Deadpool has been given what is described as a hard "R" rating. The movie contains non-stop profanity of the vilest sort, the most egregious and graphic violence and gore, continual sexual banter and innuendo, full frontal nudity of both men and women, and an extended graphic sex scene with perverted sexual activity. To merely write the sentence above causes trepidation and discomfort.
Regardless, the movie has been highly rated, has been highly anticipated, and will "highly" reward the producers of the film. Many will go see it. Unfortunately, I am completely sure that many Christians will go see it as well.
So, here is my take. To go see this movie is to sin. It is prurient, profane, filthy. It has no redeeming value. There is no reconciling a trip to see the film with a profession of godliness. Any effort to give a rationale for watching the movie is simply an effort to explain away a love for something worldly.
Don't go to see the movie. Don't wait and watch it on Blu-Ray. Don't stream it on your phone or tablet. The description makes clear that it is pornography masked as adventure.
If you see it, it will corrupt you. It will harden your heart. It will serve to further inure you to worldliness. There is no justification for it, it is an example of Satan's work. I know that despite my warning and others like it, that some Christians will still watch the movie. Please, don't let it be you.
"For the grace of God that brings salvation has appeared to all men, teaching us that, denying ungodliness and worldly lusts, we should live soberly, righteously, and godly in the present age, looking for the blessed hope and glorious appearing of our great God and Savior Jesus Christ, who gave Himself for us, that He might redeem us from every lawless deed and purify for Himself His own special people, zealous for good works" (Titus 2:11-14).