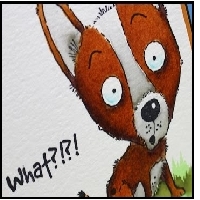 This past week I read an extended article from the Los Angeles Review of Books website, titled "Evangelicals Are Losing the Battle for the Bible. And They're Just Fine With That", by Jim Finch. The article is rather lengthy, and notes a trend among evangelicals, (a group which has historically contended for the inspiration and inerrancy of the Bible), toward a more modernistic view of scripture. Today, many who consider themselves evangelicals no longer regard the Bible as "inerrant, dictated by God, historically accurate in all of its claims or even internally consistent with itself."
It is not surprising to note that many reject the inspiration of scripture. Modernists, secularists, and proponents of other religions have always done so. However, it is a far different matter when individuals who claim to be respectful of the Bible reject the same. This is a highly illogical and intellectually unsustainable position.
Consider the following, from one man quoted in the article:
He first said, "The Bible holds high authority in my life." Then he immediately followed with this, "These texts were not intending to portray exact historical fact but to show how God is moving with history, alongside people […] If we understand the term inerrancy to be 'without error' then no, I don't view the Bible as inerrant […] The Scripture is not trying to be without error. It is trying to communicate the love God has for His creation."
This man is a 25 year old self-described evangelical, and recent graduate of a California divinity school. Consider the equivocation surrounding the term inerrant. The term inerrant is an antonym of errant: (the "in" prefix is a negative). What does the word errant invoke? ERROR! Inerrant means without error! We are not free to redefine terms. The Bible certainly self-claims inerrancy, "But he who looks into the perfect law of liberty and continues in it, and is not a forgetful hearer but a doer of the work, this one will be blessed in what he does" (James 1:25).
A final quote from this particular 25 year old, "Before my generation […] it was like, if you don't believe this doctrine, you're undermining the work of Christ on the cross. [My generation is] not as okay with the simplified answers." It is interesting that he decries simplified answers, when the reasoning he shows is so simpleminded. Only the simple and naïve would contend for the goodness of a text that he himself considers corrupt and factually untrue. He specifically dismisses what the scriptures teach regarding homosexuality, the woman's position in the church, and the historicity of the creation account. By denying these things, he puts himself in direction opposition to Paul's (2 Timothy 3:16-17) and Peter's (2 Peter 1:19-21) view of scripture, and with regard to the creation week, to the Lord Himself (Matthew 19:4-8). It is ridiculous and dangerous to equate clarity and objective truth with "over simplifying." Some matters are not nuanced and complex. Sometimes they are clear questions of right and wrong.
In the article, Jonathan Merritt, an evangelical author and columnist for Religion News Service, made the following statement:
You've seen a fracturing of the movement. You've got an approach now where when people want to know what the truth is about something, young Christians are still consulting the Bible. But oftentimes they're bringing the Bible into conversations with other forms and sources of knowledge […] To see the Bible as a one-stop shop for everything, science, history, every matter of faith, and anything and everything you need to know is contained there — that's been a perspective that's shifted.
The shift in that perspective is a shift from what the Bible claims for itself. "All Scripture is given by inspiration of God, and is profitable for doctrine, for reproof, for correction, for instruction in righteousness, that the man of God may be complete, thoroughly equipped for every good work" (2 Timothy 3:16-17). Either the Bible is or it is not God's word. If it is, there is no room for a "shift" in perspective. Regardless of our present society, the Bible requires the same response as it has since its inception — full submission. Conversely, if the Bible isn't God's word, it is a farce, a counterfeit, a fraud, and hardly worth a moment's consideration!
The reality is that many are being led by their own opinions and desires rather than by revelation. Paul warned of such as these, "For the time will come when they will not endure sound doctrine, but according to their own desires, because they have itching ears, they will heap up for themselves teachers; and they will turn their ears away from the truth, and be turned aside to fables" (2 Timothy 4:3-4).
The American Bible Society produced a survey in 2015 which revealed that "only 13 percent of those under age 30 — currently believe that 'the Bible is the actual word of God and should be taken literally, word for word.'" This, more than any other thing, explains the current state not only of our nation, but of the world at large. Men have rejected God's will as His, as authoritative, and as relevant to a changing world. In the face of opposition, all the faithful child of God can do is what Paul exhorted Timothy, "Preach the word! Be ready in season and out of season. Convince, rebuke, exhort, with all longsuffering and teaching" (2 Timothy 4:2). If we do, perhaps some few will listen!