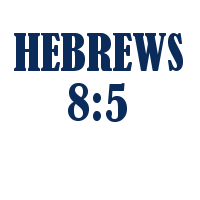 Last week I wrote a lengthy article titled "An illogical attitude toward the Bible."
The article was in response to another article titled "Evangelicals are Losing the Battle for the Bible. And They're Just Fine With That."
Consider the ramifications of that title. Evangelicals as a group have always contended that the Bible is inspired of God and inerrant. A new generation of Evanglicals are disavowing that position. The article states that the issues leading to this change in thinking revolve mainly around social issues. The Bible condemns homosexuality, contends for specific and different gender roles for men and women, and contends that the Bible was created by the fiat of God in seven days. These positions are rejected by society today. Young evangelicals, swayed by current mores, are accepting the wisdom of men, and rejecting what they perceive to be foolishness contained in God's word.
In so doing, they deny the words of Paul, "For the wisdom of this world is foolishness with God. For it is written, 'He catches the wise in their own craftiness'; and again, 'The Lord knows the thoughts of the wise, that they are futile.' Therefore let no one boast in men" (1 Corinthians 3:19-21).
Those who reject the Lord's words are rejecting the Lord Himself! Jesus said, "He who rejects Me, and does not receive My words, has that which judges him — the word that I have spoken will judge him in the last day" (John 12:48).
To see The Patternists Page on Facebook, click here, and Like!