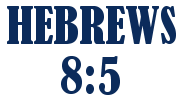 I read an opinion piece recently that sought to explain Donald Trump's popularity with Evangelicals. It seems peculiar since his lifestyle and morals are so alien to Bible teaching. The article posited that many identify as Evangelicals even though they seldom go to church, and have little familiarity with what the Bible actually teaches. In other words those who self-identify as evangelical consider it more a political identity than a religious one. Perhaps this is true.
Why is it that there are so few who claim to be disciples of Christ that are familiar with, or even interested in studying the Bible? Scripture teaches the importance of knowing God's will, and that such knowledge is attained solely through the study of His word. Peter wrote, "Therefore, laying aside all malice, all deceit, hypocrisy, envy, and all evil speaking, as new born babes, desire the pure mild of the word, that you may grow thereby, if indeed you have tasted that the Lord is gracious" (1 Peter 2:1-3). This is what being a disciple is all about. A disciple is one who learns and adopts the ethics of his teacher.
You can't successfully claim to be a disciple of Christ unless you know and submit to His will!
To see The Patternists Page on Facebook, click here, and Like!