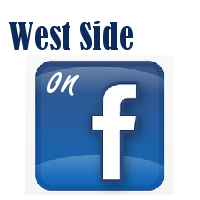 Though there is a present trend toward more "casual" weddings, it has long been the practice of the betrothed to dress up on their special day. A groom may not have ever seen a cummerbund before, but on his wedding day he straps one on, asking friends and family if the pleats go up or down.
The bride typically wears white, a long dress with lots of lace, and a long flowing train. The veil, hair and jewelry combine to make for a special and beautiful bride, and a wonderful celebration.
These things are not unique to the west or to the present. Consider the special nature of such an occasion, and the wonderful metaphor it supplies for the salvation of mankind. Isaiah wrote:
"I will greatly rejoice in the Lord, my soul shall be joyful in my God; for He has clothed me with the garments of salvation, He has covered me with the robe of righteousness, as a bridegroom decks himself with ornaments, and as a brid adorns herself with her jewels" (Isaiah 61:10).
What a glorious picture of the sublime salvation we enjoy as God's children!
Click below to…