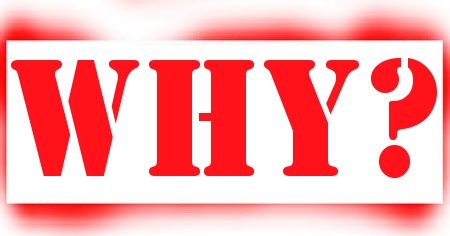 Why are people who ridicule the idea of a Bible pattern of authority to be followed so quick to advocate for the authoritative nature of a select few passages? They contend loudly and strongly for verses like:
(John 3:16), "For God so loved the world that He gave His only begotten Son, that whoever believes in Him should not perish but have everlasting life."
(Matthew 7:12), "Judge not, that you be not judged. For with what judgment you judge, you will be judged; and with the measure you use, it will be measured back to you."
(Philippians 4:13), "I can do all things through Christ who strengthens me."
(1 John 4:7-8), "Beloved, let us love one another, for love is of God; and everyone who loves is born of God and knows God. He who does not love does not know God, for God is love."
If the scriptures that show how to worship, how to practice religion, how to make disciples, how to organize, what to teach and how to work together as a church can not be considered authoritative, then why are the scriptures above accepted as true and binding?
Integrity demands a more consistent hermeneutic than that, wouldn't you say?
To see The Patternists Page on Facebook, click here, and Like!