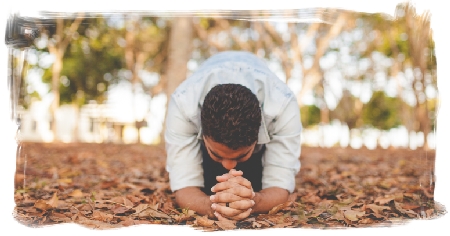 "You, Yourself, are to be feared; and who may stand in Your presence when once You are angry? You caused judgment to be heard from heaven; The earth feared and was still, when God arose to judgment, to deliver all the oppressed of the earth. Surely the wrath of man shall praise You; with the remainder of wrath You shall gird Yourself. Make vows to the Lord your God, and pay them; let all who are around Him bring presents to Him who ought to be feared" (Psalm 76:7-11).
Fear of God is sadly lacking in our day. Men have forgotten previous judgments, and a generation has arisen that scoffs at the Almighty. They really shouldn't do that. It is not in their best interest to anger the Divine. And yet they rage in their ignorance, and secure for themselves the eventual, eternal judgment of God.
When that day comes, no man will stand before Him. All will be brought to their knees, "For we shall all stand before the judgment seat of Christ. For it is written: 'As I live, says the Lord, every knee shall bow to Me, and every tongue shall confess to God.' So then each of us shall give account of himself to God" (Romans 14:10-12).
If we confess Jesus today, it will bring us the salvation He offers (cf. Romans 10:10). If we wait until judgment, it will be a confession of His power and authority over us, and the justness of our condemnation. Regardless, the Almighty God of heaven "ought to be feared."
Click below to…