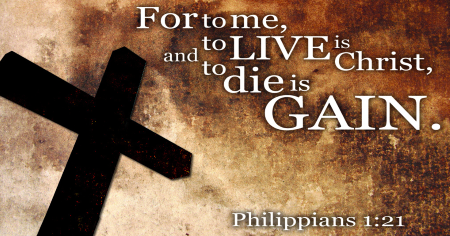 "For to me, to live is Christ, and to die is gain" (Philippians 1:21).
Imagine being able to say this, all while in chains, not knowing whether you will be released, or executed. Paul is a wonderful example of faith in the midst of extreme hardship.
We Christians who live in America have so many reasons to be faithful. Despite a society that is presently antagonistic toward our faith, we remain free to worship openly and comfortably. This has not been the case in other times and other places.
Regardless, this world is not our home! While we remain thankful for our time here on earth, we eagerly anticipate the day when "this mortal must put on immortality" (1 Corinthians 15:53).
Our lives are opportunities to live for Christ. Through our teaching and example, other souls may be saved. But, we gain personally from death, if we be faithful. There comes a time of glory and rest in the presence of the God of Heaven! To die truly is to Gain!
Click below to…