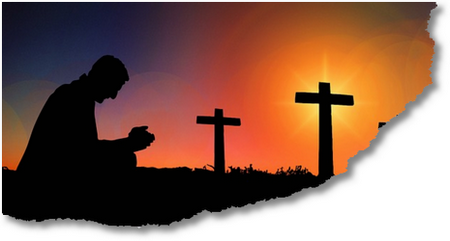 Humility is a trait that every Christian should possess. Consider that God rewards it, and rejects its antithesis. "God resists the proud, but gives grace to the humble." (James 4:6).
The word humble (tapeinos) is defined by Thayer: 1) not rising far from the ground. 2) metaphorically: a) as a condition, lowly, of low degree; b) brought low with grief, depressed; c) lowly in spirit, humble.
Consider the primary definition, something low to the ground. It serves as a wonderful picture of what it means to be humble. It is not surprising that the picture we have of pride is that of one who has his nose high up in the air.
We are to be humble because of who we are in relationship to the God and Creator of all things. "Nor is He worshiped with men's hands, as though He needed anything, since He gives to all life, breath, and all things" (Acts 17:25). "Have you an arm like God? Or can you thunder with a voice like His?" (Job 40:9). We are to be humble because of the example of our Lord, "And being found in appearance as a man, He humbled Himself and became obedient to the point of death, even the death of the cross" (Philippians 2:8). We are to be humble because it benefits us in our relationship with other Christians, "Let nothing be done through selfish ambition or conceit, but in lowliness of mind let each esteem others better than himself. Let each of you look out not only for his own interests, but also for the interests of others" (Philippians 2:3-4).
It is not enough to profess humility. Humility is shown in our actions, and interactions with one another. How doe we show our humility?
By serving each other! "For God is not unjust to forget your work and labor of love which you have shown toward His name, in that you have ministered to the saints, and do minister" (Hebrews 6:10). A minister is a servant. Christ indicated that the greatest in the kingdom would be those who willingly humbled themselves to serve others. "And whoever exalts himself will be humbled, and he who humbles himself will be exalted" (Matthew 23:12).

By deferring to each other! "Be kindly affectionate to one another with brotherly love, in honor giving preference to one another" (Romans 12:10). For the humble man, it is never what "I want", but what my brother or sister needs. It takes humility to take the focus away from self.

By loving each other! "And walk in love, as Christ also has loved us and given Himself for us, an offering and a sacrifice to God for a sweet-smelling aroma" (Ephesians 5:2). For Jesus, love was wrapped up in humility. He never sought His own interests. Instead, He willingly gave His life for others. As we look to His example, we too must recognize that to love is to act with humility.

By working for God! "But he who looks into the perfect law of liberty and continues in it, and is not a forgetful hearer but a doer of the work, this one will be blessed in what he does" (James 1:25). We must realize that God determines right and wrong, and we are to submit to His will. That will is contained in the "perfect law of liberty" and God will bless us if we obey it!
Some might think that to be humble is to be trod upon. Not so! God is with the humble man, and so he is profoundly blessed by his willingness to submit to His Lord. "Arise, O Lord! O God, lift up Your hand! Do not forget the humble" (Psalm 10:12).