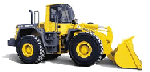 In these verses, Paul switches from the prayers he offers for the Christians in Colosse to be worthy of Christ, to affirming the preeminence of God. In verse 13 he establishes two truths:
First, that God has delivered us from the power of darkness. That power is Satan (cf. Acts 26:18). Satan holds men captive in their sins, but God redeems us through the blood of His Son. By His sacrifice, Jesus secures for us "the forgiveness of sins" (vs. 14).
Second, when he delivers us from Satan's clutches, the Father conveys us "into the Kingdom of the Son of His love." This verse is important for several reasons. If we are in Jesus' kingdom we are citizens, with full privileges and benefits. We are subject to the laws of the King, and are to recognize and respect His authority. Finally, in affirming that the Colossians had already been translated in Christ's kingdom, Paul refutes the common view that the kingdom of Christ has yet to be established. This single verse clearly disproves a central tenet of the doctrine of Premillennialism.