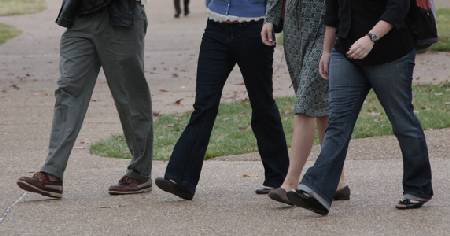 In his letter to the Philippians, the apostle Paul gave them this charge, "Only let your conduct be worthy of the gospel of Christ" (1:27). He also noted of what that worthy walk consists.
"That you stand fast in one spirit, with one mind striving together for the faith of the gospel." This was important to Paul, and he wrote about it often. In 1 Corinthians, he made the same call to the brethren there, "that you all speak the same thing, and that there be no divisions among you, but that you be perfectly joined together in the same mind and in the same judgment" (1:10).

This unity of mind has the common purpose of serving the Lord. We work together for the faith. This is why unity can only be based upon God's revealed will. This is why the concept of unity in diversity (agree to disagree) is so misguided. Our one mind must be centered on the gospel of our Lord.

That you "not in any way [be] terrified by your adversaries" (28). Such fear of those who oppose right can discourage and even defeat our will to walk in a worthy way. Jesus said, "And do not fear those who kill the body but cannot kill the soul. But rather fear Him who is able to destroy both soul and body in hell" (Matthew 10:28).
Put simply, a worthy walk is found in working together with other Christians in obedience to God, no matter the obstacles and enemies that might seek to prevent it. To do this is to secure salvation!
To see The Patternists Page on Facebook, click here, and Like!